Our knowledge spans from Applie iOS, Android OS, BlackBerry OS and todays Web 2.0
Transfer critical application knowledge to administrators and end users
A technology research and development
organization
Corum Corpoartion is a technology research and development organization that has been turning technology innovation into business results for nearly 25 years. Our R&D teams continuously explore new and emerging technologies to create a vision of how technology will shape the future of cutting-edge business solutions.
We create solutions based on a combination of insight, innovation, and deep knowledge of business and technology. This solid combination is backed by tools, methodologies, and best practices that ensure successful product deployments.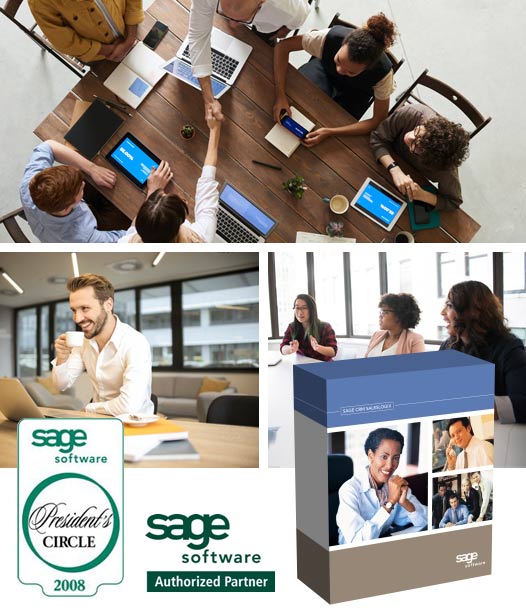 The Mid Market CRM Leader
300,000 users at over 7200 companies worldwide
Sage SalesLogix is the customer relationship management solution that allows organizations to cultivate profitable customer relationships by increasing both sales and marketing performance, and maximizing customer satisfaction and loyalty. Designed to meet the distinct needs of your business, Sage SalesLogix delivers integrated Sales, Marketing, Customer Service and Support automation solutions that adapt to your unique customer acquisition, retention and development processes.
The Corum Corporation team consists of talented professionals from various CRM backgrounds who have participated in real world CRM implementations. They have worked directly with products such as Sage SalesLogix, Siebel, Pivotal, Goldmine, Act and Maximizer. They include; CRM Sales Specialists, Trainers and Technical Engineers who corporately hold an array of specialized certifications in Microsoft, Sage SalesLogix and other third party applications.
Latest news from our blog
<!—-><!—->
<!—->
<!—->
<!—->
<!—-><!—->
<!—->
<!—->
Vaughan, Ontario – August 6, 2012
<!—-><!—->
<!—->
<!—->
<!—->
<!—-><!—->
<!—->
<!—->
Vaughan, Ontario – October 18, 2011
<!—-><!—->
<!—->
<!—->
<!—->
<!—-><!—->
<!—->
<!—->
Scottsdale, Ariz. - September 15, 2006